#Womenup Female Empowerment Talk III
Success for an entrepreneur seems like a never-ending uphill battle, no one seems to know the struggle more than women entrepreneurs. Women entrepreneurs have to fight social stereotypes, family pressures, gender biases and more just to succeed in business but still they work hard to turn their dreams into a reality.
In the beginning of 2020, HIBC is going to host #Womenup Female Empowerment Talk III, we invited 3 wonderful Female founders from HongKong, Macau and Shenzhen to share their inspiring stories with you.
HIBC helped the Children'sVillage project to raise more than 20,000RMB last Summer. We will continue to supportthe good cause, all profits of the event will go to the children.
Date: 10th, Jan, 2020 Friday
Time: 18:30-21:30
Free flow of wine, all profits will be donated to Children's village project.
This event is NOT limited to only females.
Our Speaker:
Belinda Esterhammer
Founder & CEO of Springboard Group
Head of APAC for SaaStock
Stephanie Chiang
Co-founder of Macao Startup Club
Cassie Xia
Founder & CEO HIBC
Founder of #Womenup Female Empowerment Talk
________________________________________
We will present:
"Not another women talk – breaking boundaries and embracing ambition" — Belinda Esterhammer
"Why women community matters?" — Stephanie Chiang
"Why I want to become an entrepreneur?" –Cassie Xia
Agenda:
18:30 Registration (Please bring your business card)
19:00~19:15 Opening speech
19:15~20:30 Speakers sharing
20:30~21:00 Fireside chat
We will discuss:
?What motivated you to enter the business? Do you feel like you faced any barriers, or was your professional journey fairly smooth? Were any of those due to your gender?
As a female startup/ entrepreneur, do u feel like it is more difficult to be success??What were some of the challenges you encountered?
As a female, how to say "No" to mistreatment in work places and personal relationships?
...
21:00~21:30 Networking make some new friends!
About Speakers:

Belinda Esterhammer
"Not another women talk – breaking boundaries and embracing ambition"
In this hands-on talk Belinda will work with the audience on how to break boundaries and embrace ambition in a world that tells women way too often that being "bossy" or "ambitious" is not desirable.
Belinda is the Head of APAC for SaaStock - THE global community of software as a service (SaaS) founders, executives, and investors. With more than 10+ years of experience in the marketing consulting sector she is also the founder and CEO of Springboard Group - your marketing & consulting wolf pack. Springboard crafts unique brands, helps them go digital. She works with female entrepreneurs to kickstart their business and consults brands on events focused on entrepreneurship & tech. Springboard is launching HK's first female intrapreneurship bootcamp (winter 2019) - Fem Founded. She is the Co-Founder and Board Member of Women in Tech Hong Kong and sits on the committee of The Asian University for Women and TEDxTinHauWomen. She is passionate about female empowerment and also started NextGen Network – a mentoring network for high school and university girls in Hong Kong.

Stephanie Chiang
"Why women community matters?"
As a female founder of a startup community, Stephanie wants to share her personal stories and exciting ideas about what is the next community she wants to build.
Stephanie is passionate about technology, social value and women empowerment. She is the co-founder of Macao Startup Club, leading and growing Startup Weekend Macao, Girls in Tech - Macau projects. Now she is building a female personal growth community in Macau, focusing on physical and spiritual health.

Cassie Xia
"Why I want to become an entrepreneur?"??
"How does your boyfriend think about you having your own business?", is a question that Cassie Xia, CEO and founder of HIBC, has heard more times than she would like. It's absurd, but it's the reality we live in.
In this session Cassie will share her personal joinery with you, what motivates her to become a female entrepreneur.
In 2013, Cassie Xia started HongXia International Business Consulting (HIBC), HIBC aims to create an inclusive ecosystem that helps international businesses overcome the hurdles, when they come to China. Since its inception, HIBC has helped more than 350 clients from all over the world relocate to Shenzhen, has hosted more than 150 companies in their coworking spaces, and has held more than 80 community events.
As a woman entrepreneur, Cassie hopes to see more women creating their own business and making their visions come true. Her dedication to empower women resulted in the creation of #WomenUp, a female empowerment event regularly hosted at HIBC. Cassie was also the panel speaker at the "Women who Lead in Tech and Business",Mentor of "Startup weekend Women edition", Panel speaker of "Girls in Tech Macau".
A leader outside of her company, Cassie also believes in giving back to the community. She has worked closely with the Children's Village project for years, HIBC has helped raised more than 20,000RMB for the children's village project in their Charity Art Show this summer.
Join us !
Free flow of wine and drinks, Snacks
Tickets:
Early Bird: 98RMB before 8th, Jan
Regular: 128RMB
Only 20 seats available Please RSVP
We will donate all profits to the Children's village projects.
Scan the code to book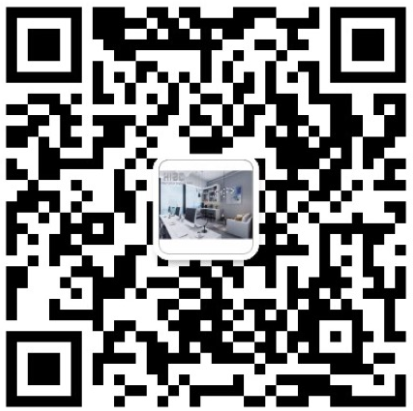 ?
Find out more about Children's Village project: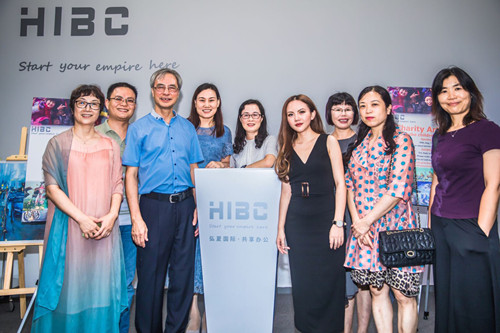 Our previous events:
Review| #Womanup | Female Empowerment Talk
Review:HIBC—#WOMENUP Female Empowerment Talk II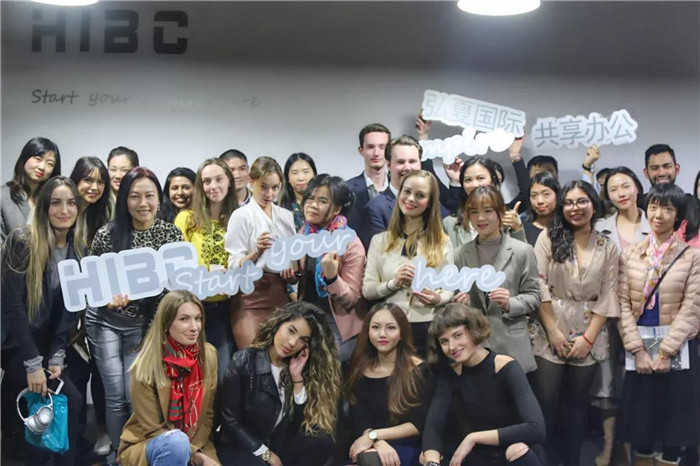 Follow us on social media: